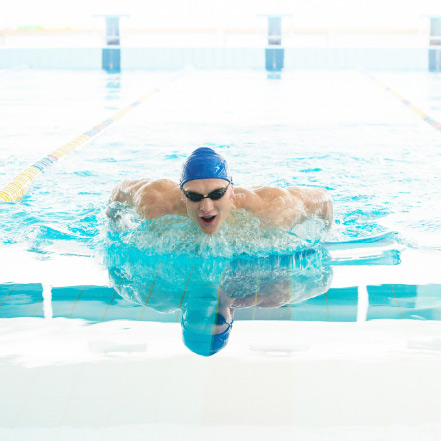 "BELIEVE … Such a great word. It's often used in sports for fans as their team chases a championship, but it applies to life as well. You have to believe in yourself to achieve the goals you've set. There will always be challenges along the way, but you have to believe in yourself." By  Don Clayton
"BELIEVE … Such a great word. It's often used in sports for fans as their team chases a championship, but it applies to life as well. You have to believe in yourself to achieve the goals you've set. There will always be challenges along the way, but you have to believe in yourself."

Brian Estes, CFC
Brian Estes is a certified franchise consultant and his quote above is spot-on. Franchise consultants help everyday people enter into the wonderful world of business ownership through franchising. However, if the individual whom the franchise consultant is helping doesn't believe in themselves, the journey will be difficult.
You must believe in order to achieve. Every professional athlete achieves great honors and riches because they believe in themselves. Once one begins to doubt oneself, the road to failure often begins. Working with a franchise consultant gives individuals the help to stay on the right path of believing and steering clear of the path of self-doubt.
Have you ever considered becoming a certified franchise consultant? Franchise consulting is a flexible work-from-home business. For many, it's the perfect choice where they can change lives and change generations all without the restrictions of a territory. Perhaps franchise consulting is for you. If you'd like to learn more, please email connect@franserve.com.
Don Clayton
Don Clayton has spent more than 18 years helping others achieve their dream of business ownership – starting as a business broker in 2002 and then as a franchise consultant for FranServe in 2012. His passion for the business led Clayton to the position of VP of talent acquisition, where he is committed to recruiting qualified candidates who are likely to succeed as FranServe certified consultants. franserve.com, connect@franserve.com