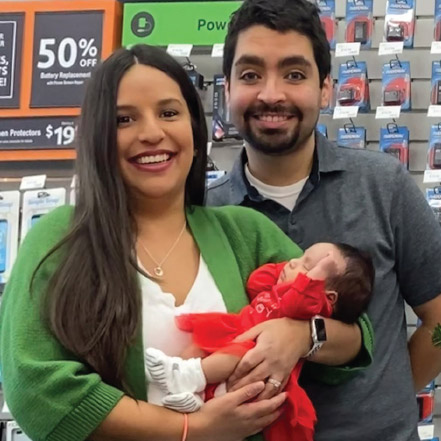 Batteries Plus is the nation's largest and fastest-growing battery, light bulb, key fob and phone/tablet repair franchise. In 2005, Ricky Ibarra began working for a Batteries Plus store and he now owns two locations. By Nancy E. Williams
From Employee to Owner: Enjoying the Fruits of his Labor
Batteries Plus is the nation's largest and fastest-growing battery, light bulb, key fob and phone/tablet repair franchise. In 2005, Ricky Ibarra began working for a Batteries Plus store and he now owns two locations. "I was fortunate enough to work for a group of owners who grew their locations from 10 to 19. I was heavily involved in that process and learned so much. Becoming an owner was a no-brainer. I really loved working for those owners, but there's nothing like having my own stores," Ibarra said.
"I'm excited to wake up every morning and run my business. I never have a case of the Mondays. I also appreciate how the franchise is such a great community. There's always someone there to answer any questions." But what Ibarra enjoys the most is seeing the fruits of his labor. "The more I put into the business, the more I get out of it. It's one of the only things in life that I see that direct impact."
To learn more about Batteries Plus, visit batteriesplusfranchise.com.
– Nancy E. Williams
5:30 a.m. Ibarra starts his day with a cup of coffee, and a 5k run three to four times a week.

7 a.m. He arrives at one of his two stores and works to prepare for an 8 a.m. opening. Ibarra splits his six-day workweek with three days at one store and three days at the other. In addition to weekdays, he works Saturdays, which are the stores' busiest.

8-9 a.m. He completes all finance and operational tasks.

9 a.m.-12 p.m. Ibarra checks in with customers to see if they need anything. He has a personal goal of five calls per day. He also uses this time to reach out to potential customers and grow the business.

12-4 p.m. He works with employees on personal growth and training. Ibarra also likes to do deliveries to B2B customers because he enjoys the face-to-face with clients.

5-6 p.m. Ibarra heads home to spend time with his wife and baby.