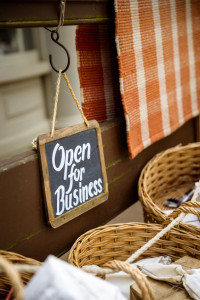 Before you begin your exciting franchise journey, there are certain things that you need to do first. Take a look below for ways to prepare to open your very first franchise.
Assess yourself
This is a good time to take stock of yourself and see if you have what it takes to open a franchise. More specifically, do you have what it takes to open the TYPE of franchise you're thinking of? Here are some questions to consider:
Are you able to save or borrow the necessary funds to start the franchise?
Do you have the technical or interpersonal skills to run the franchise properly?
If you do not have the required skills, will you be able to hire someone who does?
Assess the franchisor
It's also a good idea to look closely at the franchise you're buying. Not all of them are equally viable or enjoyable to run. Take a look at these questions:
Did you speak with other owners of the franchise's branches?
What is the franchisor's training program like?
How much support does the franchisor offer after purchase?
Have you done your due diligence before signing with the franchisor?
More questions to answer
This is only a sample of the kinds of questions that should run through your mind when you prepare to franchise. Be sure to have the franchisor address all your concerns beforehand, because after you purchase the franchise, it will be too late.