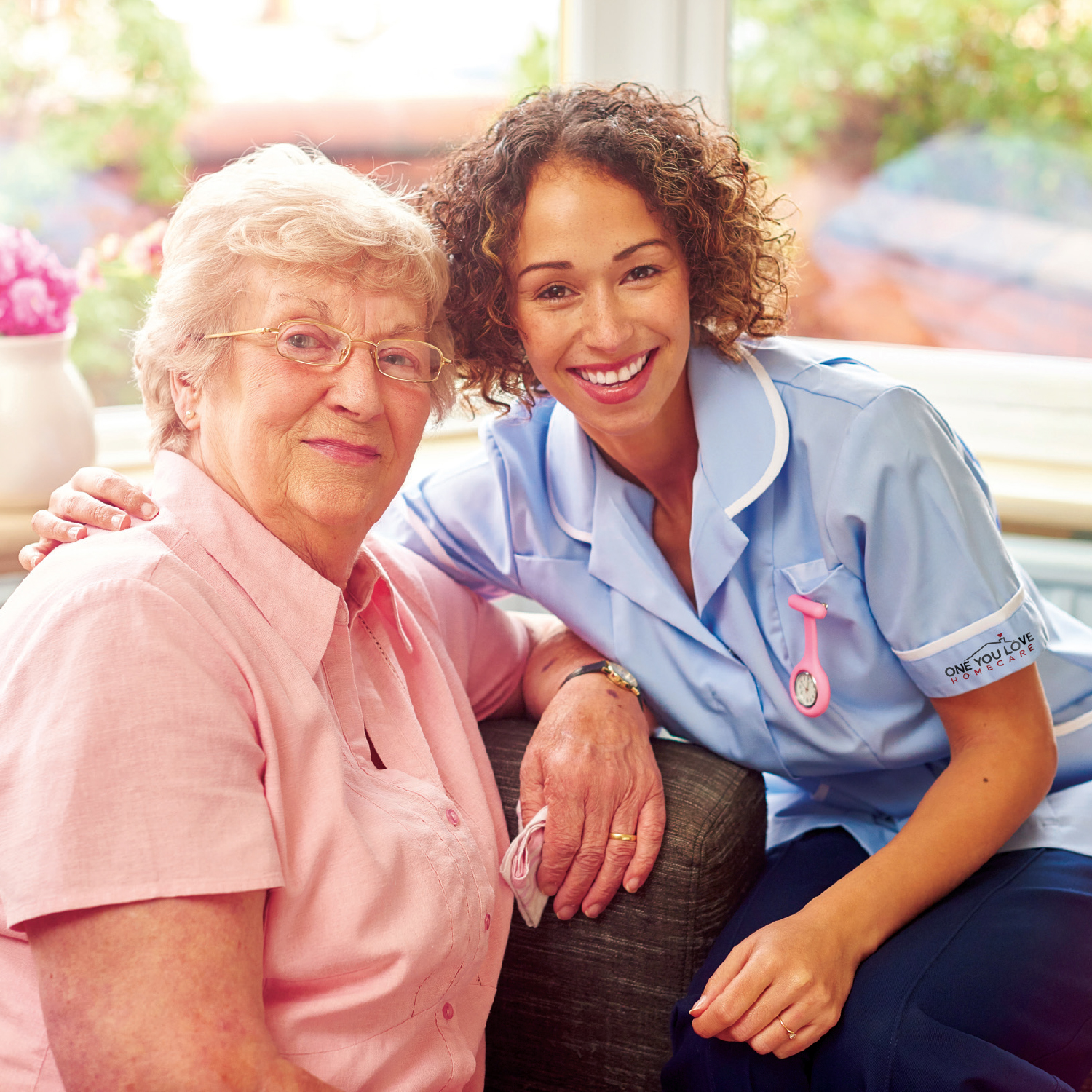 With advanced, proprietary technology that enhances care while decreasing staffing needs, One You Love Homecare has quickly attracted new franchisees. By Cindy Charette
With advanced, proprietary technology that enhances care while decreasing staffing needs, One You Love Homecare has quickly attracted new franchisees. This emerging brand has new franchise locations in Annapolis, Maryland, and southern New Jersey, says President and CEO David Giacobbo. And with an additional three potential franchisees in the discovery process, he hopes to have up to five new franchise locations in development by the end of the second quarter of 2020.
One You Love Homecare's technology, called The Power of 2, reduces the number of expensive paid staff members typically required for this level of care, enabling franchisees to run their businesses with just two people – themselves and one employee.
"One You Love Homecare's proprietary, advanced senior-care technology is designed to ease the daily workload without forcing our franchisees to change their management style while supporting staff and clients alike," says CIO Daniel Katz, who leads the company's technology division. "Our technology suite integrates reporting, support and tracking while being a completely customizable platform tied into our client-care solutions."
The Power of 2 technology is active at all office locations. And the proprietary and exclusive One You Love Mobile platform puts this technology in the hands of caregivers, as well as in clients' homes.
With so many families living far from aging loved ones, care management for senior family members is becoming increasingly difficult – and also more necessary. As a One You Love Homecare franchisee, your clients will receive a complimentary consultation with a client-care manager who conducts a comprehensive care assessment designed to determine the best care plan to meet the needs of families and their loved ones. Clients also consult with a registered nurse who will be in close contact with them as decisions are made, answering important questions and addressing concerns as they arise. From there, the client-care manager coordinates and oversees all needed services, while working with clients and healthcare providers.
Franchise owners offer several levels of service: companion care, personal care, comprehensive care and live-in care.
Companion care focuses primarily on basic socialization and activities of daily living, while offering services ranging from assistance with grooming, dressing, ambulation (use of wheelchair or walker), to light housekeeping and laundry, meals, errands, accompanying clients to appointments, medication reminders and respite care for families.
Personal care is provided by a certified home health aide who can focus primarily on the physical needs of the client. In addition to the services offered with a companion care plan, other hands-on services include bathing; dressing; skin, mouth and hair care; measuring temperature, pulse, respiration and blood pressure; assisting with range-of-motion exercises; and hospital transitions.
Comprehensive care provides life-enhancing services based on comprehensive care plan assessments, and includes services offered in the personal and companion care plans, plus extended offerings including pet-therapy visits, medication refills, appointment scheduling, visiting physician and nurse services, and in-home salon services and more.
Live-in care is provided 24 hours a day by a caregiver who has gone through an extensive screening process, which is more thorough than most other companies require. Simply put, One You Love Homecare takes caregiving to a whole new level to make sure families and loved ones receive only the best care.
For more information about One You Love Homecare, visit oneyoulovehomecare.com.
– Cindy Charette