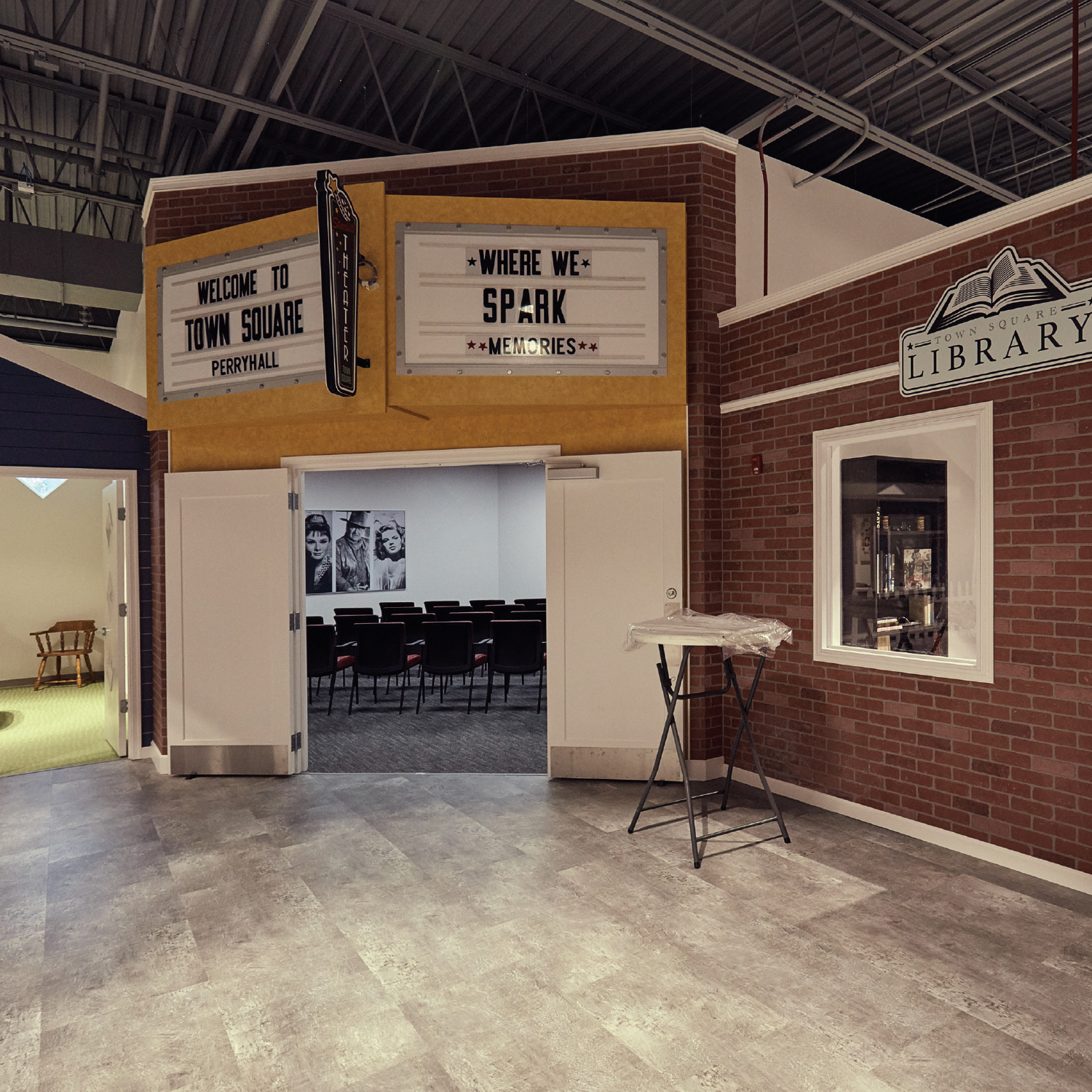 In 2018, Senior Helpers®, the nation's premier provider of in-home senior care services, launched Senior Helpers Town Square Franchising, continuing its efforts to address the rising demand for elder care. By Nancy Williams
In 2018, Senior Helpers®, the nation's premier provider of in-home senior care services, launched Senior Helpers Town Square Franchising, continuing its efforts to address the rising demand for elder care. This strategic alliance between Senior Helpers – experts in Alzheimer's and dementia care – and the George G. Glenner Alzheimer's Family Centers, Inc.® – a non-profit organization whose namesake is known for his research on the beta-amyloid protein that is considered to be the hallmark of Alzheimer's disease, creates a powerful collaboration.
"This relationship is like no other in the industry," says Rob Cantrell, Senior Helpers Vice President of Franchise Development. "It's a powerful partnership that allows us to refer clients and staff back and forth between the two entities." This provides a compelling opportunity for owners. For example, a Senior Helpers in-home caregiver can cost upwards of $22 to $23 an hour, while a full day rate at a Town Square center can range from $95 to $100. Therefore, a plan for care that combines in-home care with adult day care activities can cater more to a client's needs and budget, while retaining the revenue within the network.
While most people know what in-home elder care involves, what exactly is adult day care? "At Town Square, we have active programming with a mid-century 1950s feel," explains Greg White, Vice President of Franchise Development. Activities include gardening, theater, library, health club, physical and occupational therapy, yoga, art studio, and a diner. "We have an active and immersive proprietary program that gives members a purpose during the day. Our services are aimed at providing an active day and changing the perception of simply 'dropping off' seniors to be looked after." An important part in changing perception is changing vernacular. Town Square refers to its locations as adult enrichment centers – highlighting the active and engaging day that seniors experience there. In addition to the numerous activities to participate in, Town Square provides Reminiscence Therapy. White explains that for members who have Alzheimer's or dementia, studies show that "utilizing tangible prompt is the best way to illicit memories. We focus on the ages of 10 to 30, which has shown to bring back the most memories. That's why we highlight the 1950s. it's a sweet spot for elders."
Senior Helpers and Town Square have very similar requirements for what qualities they look for in their owners. "Doing good, by doing good for others," says Cantrell. "We want candidates that have integrity without compromise." In addition, sales, marketing, and a management background are all a plus. While the characteristics of owners are quite similar between the two franchises, where they diverge is in investment level. Because Town Square involves a large brick-and-mortar center, owners should be prepared to have $400,000 in liquid capital, a net worth of $650,000 plus, with an overall investment between $1.2 and $1.9 million. Senior Helpers, non-medical, in-home senior care, has a cash investment requirement of $49,500 with the investment topping out at $150,000 and a net worth requirement of $250,000 plus.
If you're looking for a business that has caring and compassion as its core purpose, senior care should be high on your list. This is an industry where you can have a business that not only makes you feel great about taking care of others and serving the community but allows you to build wealth for your family. According to Cantrell, there's never been a better time to get into the senior care industry. "We're experiencing a 'Silver Tsunami' – adding 12,000 people aging in per day. In the next decade, there will be more seniors than children." And the numbers tell the real story, as Senior Helpers currently has 341 franchise units in operation with $1,000,000 plus in average revenue for offices open after 60 months.
To learn more about Senior Helpers visit seniorhelpersfranchise.com and to learn more about Senior Helpers Town Square, visit shtownsquarefranchise.com.
– Nancy Williams