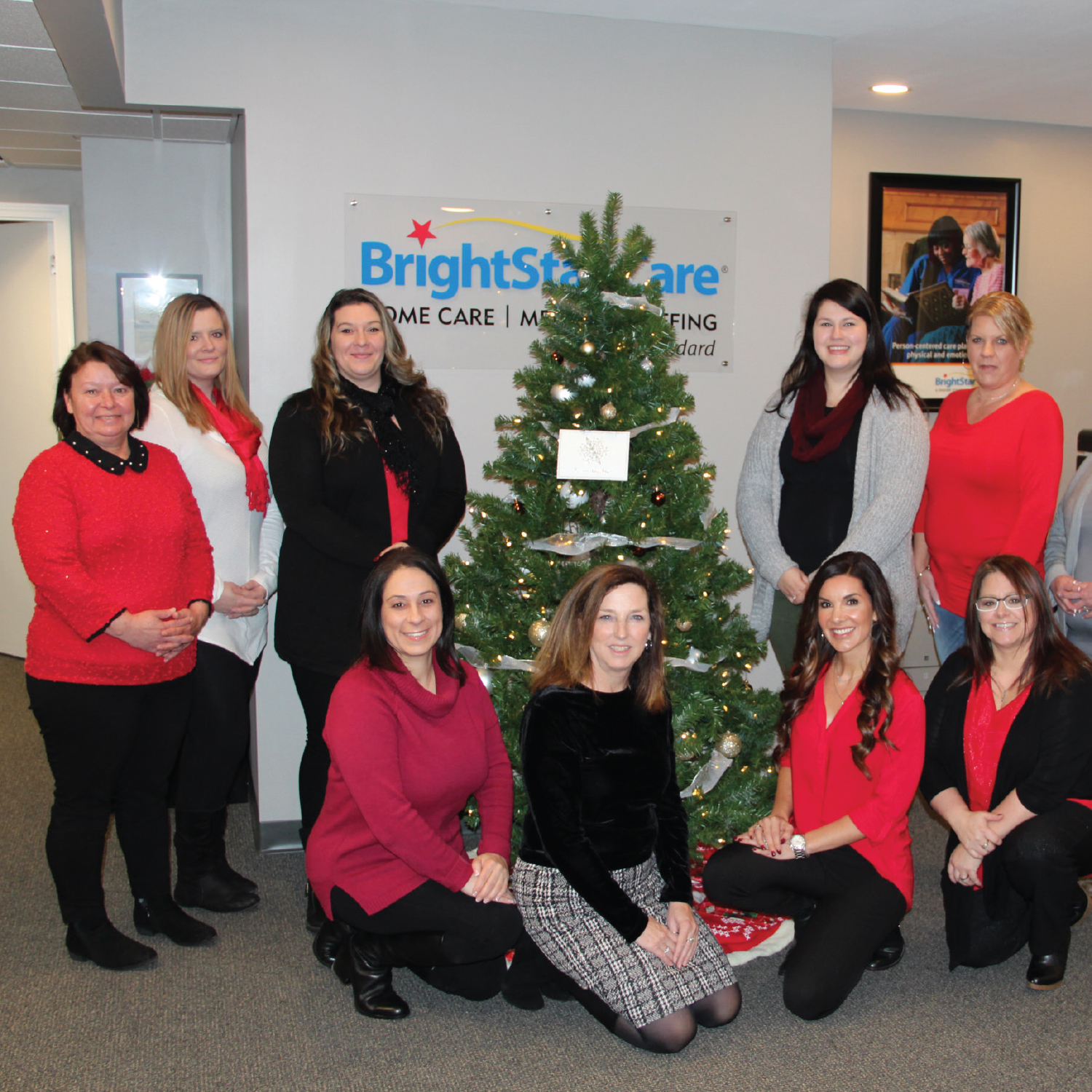 Personal well-being and health have long been a passion for Melissa Janicke. Before owning and operating a BrightStar Care, she was a personal trainer, worked in medical sales, and then owned and operated a health club franchise for almost 10 years. By Elice Morgenson
BrightStar Care provides valuable knowledge and resources to embark on a rewarding career in home care
Personal well-being and health have long been a passion for Melissa Janicke. Before owning and operating a BrightStar Care, she was a personal trainer, worked in medical sales, and then owned and operated a health club franchise for almost 10 years.
In 2004 the unthinkable happened: Janicke and her family were faced with the serious illness of her grandparents. "In 2004, I lost both of my grandparents to pancreatic cancer. Their battle was long and painful both physically and emotionally. They were living states away at the time and the toll it took on our family trying to provide care for them was almost unbearable." Janicke learned about the option of home care, which helped the family finally give her grandparents the professional care and support they so desperately needed.
"This was allowing us to finally give my grandparents the quality and frequency of care they deserved. Home care allowed me to be a granddaughter as opposed to a caregiver for the time we had left together. It allowed us to breathe." Since then, Janicke has moved to New Hampshire to be closer to her parents and give her children a chance to develop a strong relationship with their grandparents. Janicke knew that someday she might be faced with tough decisions involving her own parents. This inspired her to open her own home-care business and give her community the support she knew was needed.
Janicke was drawn to BrightStar because it offers more than other home care franchises; BrightStar Care provides companion care, personal care, daily assistance, and nursing care for complex and fragile patients in the comfort of their own homes.
In deciding which home care franchise to pick, BrightStar Care shone among the competitors. "First, was the Joint Commission Accreditation, Janicke said, "This really sets BrightStar Care apart from the competition with regard to quality control and compliance. Second, was the fact that BrightStar offers skilled nursing care. Drawing from my own family experience, being able to stay with your home-care provider when the need for skilled care arises is invaluable."
Due to a large number of home-care franchises, choosing one can seem like an intimidating task. "My first piece of advice is to do your homework. Talk to other owners. Reach out to competitors. Understand your market and plan appropriately. In my opinion, this is not an industry suited for absentee owners. It requires heavy involvement, especially in the early days, to be successful. My second piece of advice is to make sure you have enough cash. It's important to have a clear understanding of where your business is coming from and the cash implications of each payer source. Cash needs vary considerably between an agency doing mostly private-duty business versus an agency doing medical staffing or working with outside payer sources, such as infusion pharmacies, workers' comp. specialists, Medicaid, or the VA."
BrightStar Care has helped Janicke achieve a successful career with home care. "The depth of knowledge and expertise amongst the owners in the BrightStar Care system is very impressive. It has been invaluable to me to have such an incredible support system as my business has grown and evolved."
If you have a passion for home care and want to support your own community with this crucial service, contact the professionals at BrightStar Care. Visit brightstarfranchising.com/home-care or call 877-689-6898.
– Elice Morgenson