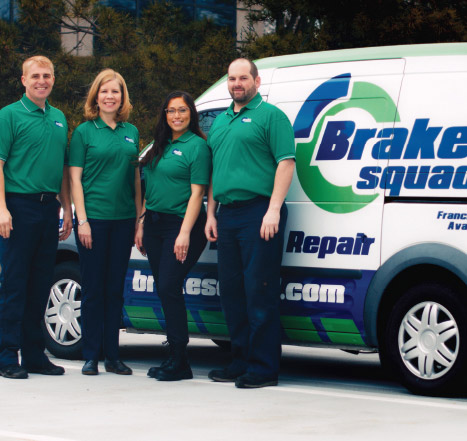 ZOR411, a boutique franchise advisory firm, is known for its personalized and vested approach to building brands. Founded in 2019, ZOR411 works closely with franchise partners to achieve their goals while staying true to its mission to "Love, Learn, and Live Your Business." By  Brianna Bohn
ZOR411, a boutique franchise advisory firm, is known for its personalized and vested approach to building brands. Founded in 2019, ZOR411 works closely with franchise partners to achieve their goals while staying true to its mission to "Love, Learn, and Live Your Business."
"Whether our franchise partners have already franchised their business or aren't sure where to start, we invest our own time and financial resources to work through the development process with them. When they succeed, we succeed," said Candace Byrnes, chief operating officer of ZOR411 and certified franchise executive.
With a combined 30 years of successful business development experience, the leadership team offers a wealth of knowledge. ZOR411 CEO and Founder Ben Crosbie sold his well-known TapouT Fitness brand in 2019, and Byrnes worked for Planet Fitness for 21 years, where she helped grow the brand to over 2,000 open locations. Alongside ZOR411's franchise director of development and a group of advisers, the team carefully selects brands with whom to partner. And it seems like everything they touch turns to gold.
Two of those brands, The DRIPBaR and Brake Squad, showcase the impact that ZOR411's intimate approach has on franchise growth and success.
Founded in 2016, The DRIPBaR, an intravenous vitamin-infusion therapy lounge, has drastically changed the IV infusion industry. Instead of merely focusing on hydration, The DRIPBaR promotes overall health and wellness, offering an extensive list of IV drips as well as complementary services to meet client needs. Some of its offerings include IV Lifestyle Drips, which can boost a client's energy, strengthen their immune system and neutralize their allergies; IV Health Support Drips, which help support medically compromised clients; and an infrared sauna, which removes toxins from the body. Memberships and packages are available to help promote repeat services and recurring revenue streams.
Every service meets the highest level of safety and compliance, with The DRIPBaR being the only brand in the industry operating under USP 797 compliance. In addition to inking partnerships with medical facilities and meeting high health standards, the brand has shown significant growth recently.
"We opened our first franchise location in 2021, opened 12 locations in 2021 and currently have 21 opened. We have over 400 units under commitment for growth, and there are multiple opportunities for traditional and nontraditional units available. This is a simple, semi-absentee business model with a low cost of entry, and it is a high-yield opportunity, making it attractive to investors of all backgrounds and business experience," Byrnes said.
The founders at ZOR411's newest partner, Brake Squad, are excited to experience similar growth. Since 2012, the mobile brake-repair brand has provided its reliable and affordable services at customers' homes or offices, instead of spending the time, money, and stress that come with taking a vehicle to a traditional repair shop.
The owner-operator franchise is affordable for franchisees too, with an initial investment range of $73,000 to $122,000. As a low-cost brand with low overhead, Brake Squad presents a simple business model with one employee needed for scheduling, and it offers operational, marketing, and training support to franchisees.
"This franchise system can be successful even if someone has never worked in the automotive repair industry. Backed by over a decade of highly developed backend business systems and proprietary technology to create ease of operations and client-facing convenience, the franchisee is fully supported and positioned for success," Byrnes said.
Brianna Bohn