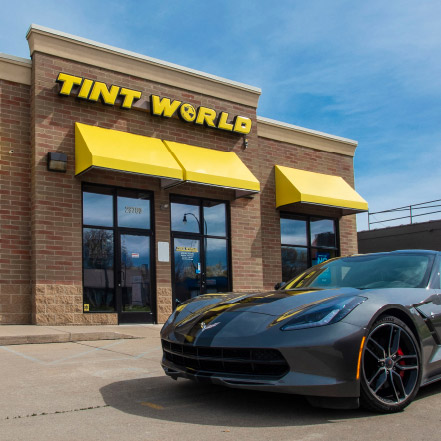 Tint World Automotive Styling Centers has received some of the country's top honors, named to Entrepreneur magazine's Franchise 500 and as a 2021 Top Franchise by Franchise Business Review. By Cindy Charette
Tint World Automotive Styling Centers has received some of the country's top honors, named to Entrepreneur magazine's Franchise 500 and as a 2021 Top Franchise by Franchise Business Review.
For the Franchise 500 ranking, Tint World was evaluated on the following criteria: franchise cost and fees; number of units and growth rate; franchisor infrastructure including training, marketing, and operational support; brand strength in areas such as social media and franchise history, and the overall financial strength and stability of the company. The franchises with the highest cumulative scores, based on an analysis of more than 150 of these data points, is ranked in the Franchise 500. Out of more than 1,100 franchise submissions, Tint World scored No. 1 in its category and No. 290 overall, up from No. 370 the prior year.
"This ranking reflects the commitment of everyone in the Tint World family," said Charles Bonfiglio, president and CEO of Tint World. "The Entrepreneur Franchise 500 is the gold standard for franchises, and appearing on the list for seven years in a row affirms that what we're doing works. And even though we're taking time to celebrate this honor, we won't lose sight of our goals for 2021."
Franchise Business Review is an independent market research firm that conducts surveys measuring franchisee satisfaction and performance, then publishes the top 200 best franchise opportunities in its annual publication. Tint World was one of 300 franchise brands and its franchisees were among 28,000 franchise owners participating in the survey. The 33 questions covered franchise owners' experience and satisfaction within their franchise systems' most critical areas including leadership, training and support, and core values, along with franchisor/franchisee relations and financial opportunity. Additionally, surveys included 16 personal questions regarding business lifestyle and the amount of enjoyment franchisees gained from running their businesses.
"This ranking has special meaning for us here at Tint World, because it comes from the people who are on the front lines of our business," Bonfiglio said. "We make the success of our franchisees a top priority here, and it's especially gratifying that we've earned this recognition after the challenges we've all faced in 2020. Being included on the Franchise Business Review 200 Best Franchises to Buy list demonstrates that Tint World is on track to continue meeting and exceeding our goals for growth and expansion, and that the training, marketing solutions and other tools we're providing are working."
Despite a challenging 2020, Tint World, deemed an essential business and proven to be pandemic-proof, has broken records with same-store, chainwide sales increasing by 20%, as well as several locations having doubled their same-store sales over the prior year. Overall, Tint World has seen a franchise unit increase of almost 42% over the last three years, with seven new units opening last year and another 12 on track to open by the end of the first quarter of 2021. To add to this unprecedented growth, many owners have either opened additional stores or relocated to larger locations, demonstrating confidence in their own success and in the Tint World brand.
Tint World's Automotive Styling Centers is America's largest and fastest-growing automotive accessory and window-tinting franchise, specializing in window tinting, protective films, vehicle wraps, audio and electronics, car and truck accessories, security systems, detailing services, nano-ceramic coatings, custom wheels and tires, and maintenance and repair services. Franchise opportunities are available in the U.S., as well as internationally.
For more information, visit tintworld.com/franchise-opportunities.
– Cindy Charette