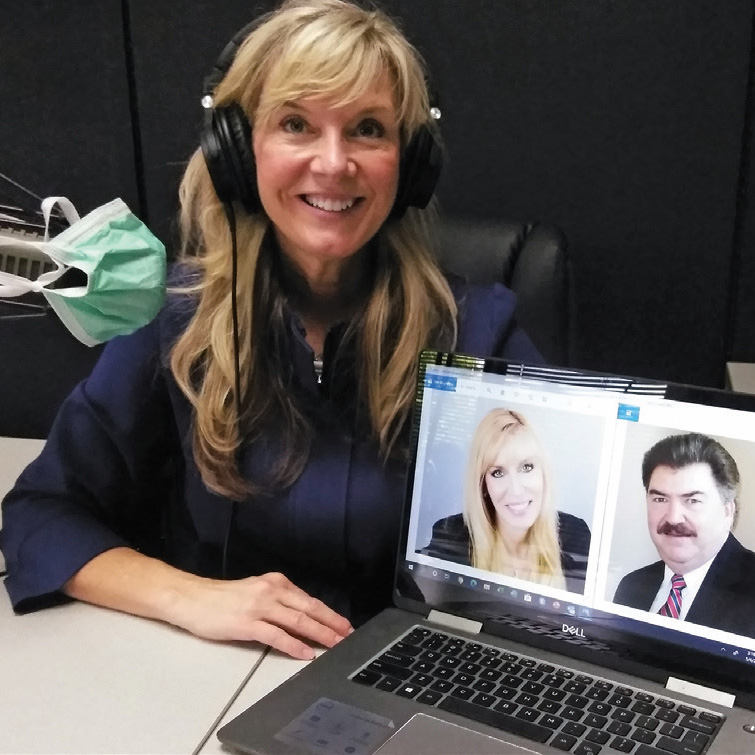 Franchise Business Radio is a platform to bring together franchise professionals to connect, educate and collaborate to serve the franchise community and those considering franchise ownership.
Listen and learn from guests Alesia Visconti, CEO at FranServe and Franchise Dictionary Magazine, and David Craghead, Chief Franchise Expansion Officer at FranServe. Here are brief interview excerpts with host, Pamela Currie.
Currie: Welcome Virtually. Before we dive into the COVID-19 situation, let's talk a little bit about FranServe.
Visconti: FranServe helps people become business owners and investors. Business matchmakers. What is of interest to the investor and what business model works best.
Currie: It's a big decision.
Visconti: Sure. It extends to people trying to understand how to get financing to own a franchise, and more… The thing I love is there is no cost. There is absolutely no downside for a candidate who needs help and wants to learn about opportunities.
Currie: David, I know that you are very much the heart of FranServe in regards to franchise development and expansion. Talk to us about the FranServe Directory and the many franchisors represented.
Craghead: FranServe has franchise representation agreements with hundreds of different franchise companies in over 20-plus different industry categories; that's everything from automotive to finance, F&B, child education, senior care and everything in between. We continue to bring on brands. Our investors are actively selecting brands that are classifying themselves as recession-resistant and now a lot of them are calling themselves pandemic-resistant, which is a new adjective that brands are adding to their descriptions. While it's impossible to guarantee a particular industry within franchising, there are certain industries that do well or even thrive during times of economic uncertainty.
Currie: Alesia, how has the mission changed due to COVID-19?
Visconti: It was scary to a lot of people in terms of health and that's a separate issue, but in terms of business…franchising is filled with entrepreneurs. People who think outside the box. You know my description of an entrepreneur is someone who's jumped off the cliff and builds their plane on the way down.
But the reason why that's so important is because in a hierarchy, franchising was able to pivot and create different ways to get business, keep the doors open and keep the lights on…It is really interesting to see the shifts that go on. We have a favorite hashtag right now. #FranchiseStrong.
Our business is very strong, and that shows you the strength of the franchise model, the spirit of the entrepreneur and, of course, the pursuit of the American dream.
Currie:  I like that… "The Spirit of the Entrepreneur."
For the complete interview, tune in to FranchiseBusinessRadio.com.
Pamela Currie has 20+ years in franchising. As a Certified Franchise Consultant, Pamela enjoys educating and helping individuals be effective in selecting a franchise. Pamela enjoys being a resource and partner on finding a franchise that aligns with one's lifestyle, budget, skill set, and personal and professional goals. Free Consultation: contact Pamela Currie at Pam@FranchiseIntellect.com.