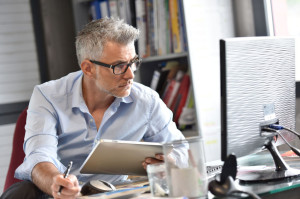 For many of you, this will be the year you finally start your own business. Whether your business operates out of your home, has a lot of different products or already has need of more employees, it's important that certain steps are followed, not only so you can maximize your success, but also so you don't run into any legal trouble.
The U.S. Small Business Administration breaks "starting a business" into the following 10 steps:
1. Write a business plan.
2. Get business assistance and training.
3. Choose a business location.
4. Finance your business.
5. Determine the legal structure of your business.
6. Register a business name.
7. Get a tax identification number.
8. Register for state and local taxes.
9. Obtain business licenses and permits.
10. Understand employer responsibilities.
A popular legal information site breaks it down even further, giving 50 detailed steps that need to be taken in order to open your own business successfully. Some of these steps include: Decide how many owners your business will have, decide if you will be doing business online and check available domain names, prepare organizational paperwork, obtain insurance, set-up a record keeping system for payments and paperwork, and purchase small business accounting software if needed.
If you do an internet search for how long it takes to start a business, you'll find some articles that say no longer than a day and some that say nine months to a year. The truth is, it depends. It depends on the size of your business, your products, the cost of opening, etc. The most important thing it depends on, though, is you. If you have prepared well, have a passion and won't take no for an answer, your business is as good as open; you just have the details to worry about.
If you have the passion and motivation to start your own business as a franchise consultant, but could use a little help with all of the options and details, get in touch!