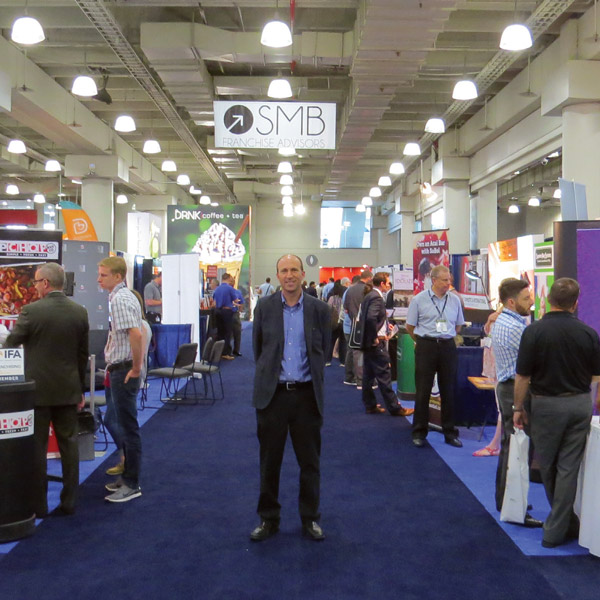 SMB Franchise Advisors has been the driving force for over 300 brands!  They've created successful franchise businesses with those who've wanted to take their business to the next level of franchising. By Rose Mango
SMB Franchise Advisors has been the driving force for over 300 brands!  They've created successful franchise businesses with those who've wanted to take their business to the next level of franchising.
SMB Franchise Advisors assist in all facets of a franchise business. Whether it is guidance in franchise development, training, manuals, operations, or financial services, they bring an exceptional experience to help the brand execute a plan that will drive franchise growth. The SMB team walks you through every step of formulating the business model's systems and processes, to franchising the concept. Its services may include:
Creating the brand's franchise disclosure documents with franchise attorneys.
Writing the operations manuals.
Developing the franchise sales processes.
SMB helps clients directly or finds clients through established partnerships with franchise consulting firms. For example, FranServe, a franchise consulting and expansion firm, will find the franchisee candidate qualified to own a franchise, brands interested in growing their business, and businesses that are ready to build a franchise. SMB is the quintessential business partner for all things franchise.
Steve Beagelman is at the helm of SMB and has been a franchise industry expert for more than 30 years. Beagelman, who has held positions ranging from entrepreneur to senior-level executive, brings a unique insight and perspective in growing, operating, and building brands.
In 2009, Beagelman established SMB Franchise Advisors, a franchise consulting firm specializing in advising franchise startups and existing franchise concepts to drive business growth by franchising their company. As of 2021, SMB has assisted over 300 companies in growing their visions into thriving franchises. His experience includes top-level positions with such franchise brands as Hollywood Tans, Saladworks, Rita's Italian Ice, Restaurant Systems International, and Takeout Taxi. At the age of 21, Beagelman also spearheaded his own franchise operation as the co-founder of Black Tie Express, a startup, multi-restaurant delivery service. Under Beagelman's guidance, Black Tie Express successfully grew to a 30-unit operation. Within three years, he built a successful company and then completed the title sale to the Number One market leader, Takeout Taxi. Beagelman is a frequent guest speaker at International Franchise Association conferences and is a regular contributor to business franchise industry publications, including Forbes, serving as both source and author. He has been quoted numerous times as an expert in Franchising World, Franchise Times, and The Wall Street Journal. Beagelman received his Certified Franchise Executive (CFE) in 2006 from the International Franchise Association (IFA), and holds a degree in business administration from Pace University, specializing in business management.
SMB's success is attributed to a team of dedicated advisers who will get to know a brand's owner and concept. SMB performs its proprietary system, in which their experienced team thoroughly combs through the brand's assets to ensure they are telling the right story with the right systems, process, and execution.
Most importantly, the SMB team will listen to the brand owner, their employees, franchisees, and customers to help optimize current business practices and think outside the box to accomplish the company's goals. When you become a partner with SMB, you become a life partner. The relationship is one where once you become part of the SMB family. You will have SMB as a resource throughout the life of your company. All 300-plus past and present clients have the opportunity to get to know one another when they gather together at the SMB yearly networking events. The SMB family of clients shares stories, industry trends and taps into endless franchise resources. SMB prides itself on the family-based relationships established with each client. They're "all about relationships," as referenced as their tagline on their website.
Whether just starting as a franchise, looking to take a franchise to the next level, or as an established concept looking for best practices, brands want to have consultants with industry experience and who have their backs. SMB is the preferred partner to franchise a brand and achieve business success. To better understand how to grow your franchise and what SMB can do for you, visit smbfranchising.com.
– Rose Mango