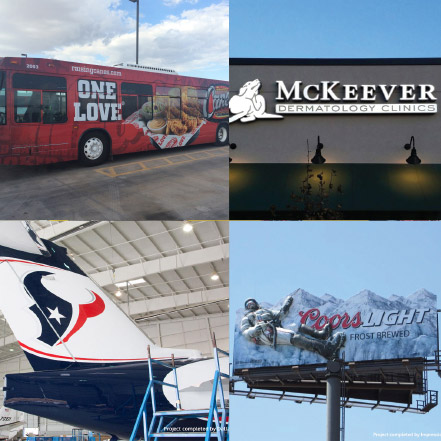 Signworld is a national organization with over 30 years of experience in the commercial custom signage and graphics sectors. The brand now has over 360 owners, who come from all types of backgrounds and enjoy the business for a variety of reasons. By Nancy E. Williams
Signworld is a national organization with over 30 years of experience in the commercial custom signage and graphics sectors. The brand now has over 360 owners, who come from all types of backgrounds and enjoy the business for a variety of reasons. "We attract candidates and owners that have varied backgrounds and skill sets," explained Sharae Ewing, head of marketing for Signworld. "Engineers like our straightforward approach with project requirements, and they enjoy building something. Those skilled in logistics like the constant juggling of projects, accountants/CPAs like the higher income, better profit margins and the equity building, and C-level executives see the big picture in the business, with many of them having worked with sign companies in their professional life. Lastly, entrepreneurs appreciate our no-rules structure because they don't need the hand-holding that a traditional franchise offers."
Many owners appreciate the flexibility that Signworld offers them in all aspects of the business. Owners are given complete autonomy, from establishing their own business name and brand to deciding how to run operations on a day-to-day basis.
And while experience and background vary widely among owners, certain characteristics fit well within Signworld. "Very hardened, career-battered individuals like the idea of constant variety, as they have been doing the same thing for so long. Result-oriented individuals appreciate the visible outcome of what they have created. Couples value the fact that it is not a four-wall business; they can work independently, with each having their own area of responsibility, and they can involve their children, as it is a good training ground for them. Finally, leaders are attracted to Signworld's no rules, as it fits their DNA," said Ewing.
If you are looking for a recession-proof business that has no royalties, offers scalability (the brand's largest operation made $34 million with $8 million net profit all from one location), and allows owners to create a legacy, build strong equity and get involved with the community, Signworld should be at the top of your list. For more information, visit signworld.org.
– Nancy E. Williams