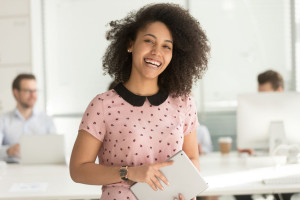 Is it time? Are you just over it and done with the cube farm life?
Are you tired of languishing under directors who don't value your contribution to the organization?
Are you the enterprising type who loves to create jobs and wealth and see the fruits of your labor?
If you answered yes to any or all of these questions, franchising might be right for you. Franchising and franchise consulting allow you to go into business for yourself, but that doesn't mean you'll be alone. Starting a business isn't easy, and when you try to do it by yourself, crucial aspects of the process — from site selection to construction, financing and training — have to be planned and executed by you (or your clients in the case of franchise consulting). Yet when you work with a franchise, you are provided with critically important pre-opening support. Whether it be tapping into regional or national advertising operations or getting assistance on bulk purchasing, a well-run franchise already has a proven record of success.
Consider that there are 100 unique franchise business categories. So no matter what you are interested in, and no matter what type of business you want to run, chances are there is a franchise out there that will match up with your passion. Franchising also allows for a combination of factors that have a positive impact on your unit-level performance. In other business it may be hard to find motivated partners, but a successful franchise operation has a lot invested in YOU. No one wants to see you fail. As a result, you can expect high level of support from those within the organization. In the end, there's a number of great reasons why you should want to be your own boss, but deciding which franchise path is right for you is the first step in your own incredible journey.