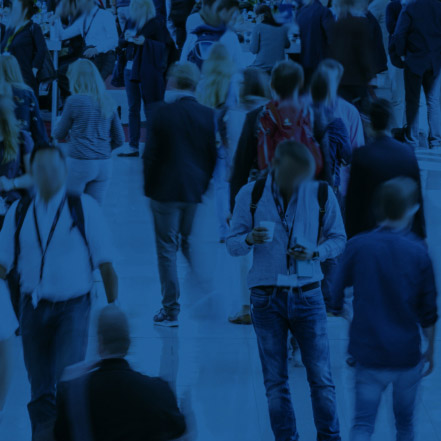 The expo is your opportunity to meet in person with established and emerging franchise brands, all conveniently located in an atmosphere conducive for a great experience. By Shelia Fischer
A World of Brands
The expo is your opportunity to meet in person with established and emerging franchise brands, all conveniently located in an atmosphere conducive for a great experience. Franchising touches nearly every industry, with varying investment levels, that make business ownership accessible to a wide range of individuals.
Engaging Learning Sessions
Industry experts provide insight on a wide variety of topics. From the latest trends in franchising to learning about funding options available for your new business, or even how to franchise your existing business, the comprehensive conference program will provide actionable takeaways to help with future decisions. Most of these sessions take place in theaters located right on the show floor, so there is plenty of time to speak with the exhibiting franchise brands and network with other attendees.
It is critical to assess your compatibility with franchising, if you're a good fit for franchising in general, and for the specific type of franchise business. Depending on your skills and experience, it is important to make the right connection with a brand and the people that stand behind it. These connections are best made in person.
Connecting with the right lenders, formulating a business plan, and understanding your financial strengths and weakness are the first steps in getting the funding you need. Many franchisors even offer their own internal programs to assist with financing, making franchise ownership a tangible reality. There are also organizations at the show such as SCORE, that provide complimentary counseling on franchise options.
Celebrating 30 Years
The International Franchise Expo, sponsored by the International Franchise Association, brings together franchisors and prospective franchisees from all 50 states and 80-plus countries. Entrepreneurs eager to join the rapidly growing and successful $700 billion-plus franchise industry make this an event to attend. Visiting IFE will be the most efficient way to start your journey to owning and operating a successful franchise business of your own.
Expo Facts

Where: Javits Convention Center, New York City
Halls 1 B & C
When: June 2-4, 2022
Highlights: 30th Anniversary edition
Shelia Fischer
Sheila Fischer, became president of MFV Expositions after a 27-year tenure with MFV. In addition to leading MFV in sales, in 2019, she was awarded the Global Sales Leader Award of Comexposium, MFV's parent company. That prestigious award is given to one person throughout Comexposium's global business, which covers over 135 exhibitions in 15 industries in 30 countries.