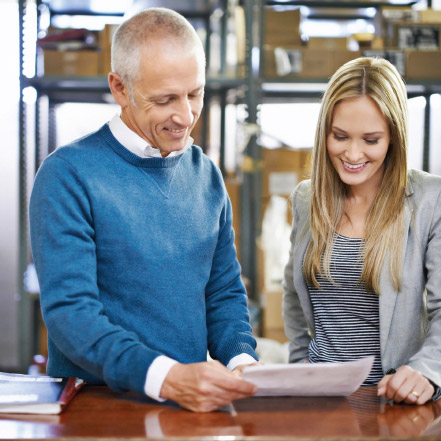 In his 11 years in the residential and commercial real-estate industry, Seth Rothbard gained a love of sales. But he gradually realized real estate wasn't his passion. By Lizzy Yeserski
In his 11 years in the residential and commercial real-estate industry, Seth Rothbard gained a love of sales. But he gradually realized real estate wasn't his passion. Rothbard yearned to be able to utilize his talents and skills and have a work life that yielded personal satisfaction and freedom.
On the cusp of starting a family, Rothbard began searching for opportunities. A mentor introduced him to InXpress, a third-party shipping and logistics (3PL) company that helps businesses identify the best time- and money-saving solutions. After some consideration, Rothbard decided to take the plunge.
Now he's approaching his 10th anniversary as an InXpress franchisee. Based in Shelton, Connecticut, his business is flourishing, thanks to the lessons he's learned over the past decade combined with a steadfast work ethic and dedication to growth.
"In short, I learned that success doesn't come to those who aren't willing to chase it," said Rothbard, who had to adjust his thinking about business ownership and his misconception that money would immediately begin rolling into his bank account. "I had to devote myself to working as a sales rep for three to four years in order to build up the roster of clients I worked with," he explained.
The blood and sweat were worth it, and Rothbard acknowledges that success with InXpress comes down to the numbers. "If you're willing to put in the time and effort to work through the sales funnel with prospective clients and leads, you'll always have new business coming in and will be able to position your franchise properly and turn a decent profit," he said.
Rothbard points out that most companies don't have the time or resources needed to navigate carrier services efficiently, making InXpress essential to their performance. "We work to find them the best possible deal out there, leveraging our contacts and partnerships with domestic and international carrier companies to ultimately save the client money on what they would have been paying otherwise," Rothbard said.
But effective pricing is only part of what makes InXpress invaluable. "As InXpress franchisees often put it, we get them with the pricing and keep them with the customer experience," Rothbard said.
As Rothbard's business has grown, so has the need to hire. He now has four employees handling sales and customer service, while he wears multiple hats to boost sales volume and keep operations running smoothly.
For Rothbard, part of the excitement of his InXpress journey has been witnessing firsthand the brand's evolution from being largely unknown a decade ago to a world-class leader in the industry. "There are few in the 3PL industry unaware of us today, which has made for a steady stream of new franchisees becoming involved in the system and has provided for an increase in capital backing from public investment," he said. InXpress strategic relationships with more than 50 global and national carriers, including DHL Express, UPS, and FedEx Freight, have positioned the company to be a shipping and logistics giant.
Do you have a passion for building relationships and the desire to steer your own destiny? To learn how to become part of the InXpress team and launch a successful 3PL business, visit inxpressfranchise.com today!
– Lizzy Yeserski