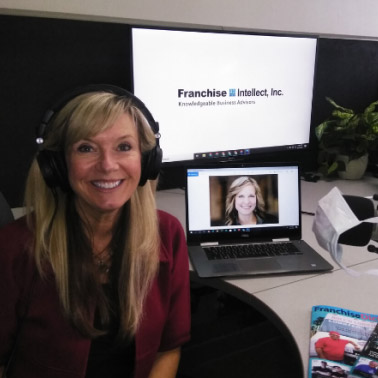 Interview with Jennifer Tucker, COO, Homewatch CareGivers
Interview with Jennifer Tucker, COO, Homewatch CareGivers
Currie: Tell us about the Homewatch CareGivers franchise opportunity?
Tucker: We've been providing care as a brand since 1980, when our founder was taking care of people's pets and their homes. Our name was Homewatch at that time. We were formerly Dogwatch in the '70s. Our founder saw the opportunity to take care of people too and said, "This is actually even more meaningful and purposeful for me," and started to focus on caring for people.
We started franchising the concept seriously in 2002 and since then have grown to over 200 locations worldwide. Our franchise owners are fabulous.
Currie: What would you classify as a defining moment for Homewatch CareGivers?
Tucker: A big moment about three years ago was being purchased by private equity. We were family owned – great value! We also found that there are a lot of upsides of being owned by private equity, such as having access to more capital. We're in the middle of a big software upgrade and we wouldn't be able to do that without the support that we're getting through both our private equity and the holding company.
Currie: We're in unprecedented times. In what ways has COVID-19 impacted the home care sector?
Tucker: To quickly touch on the ingenuity that we're seeing out there right now, we are absolutely seeing it within Homewatch CareGivers. We have owners that are doing fundraising, making masks for people, delivering, and donating PPE (Personal Protective Equipment).
I think a big change coming out of COVID-19 is the shift toward Telehealth, using technology to take care of people in their homes. There's a lot of important data that we can be gathering from people's homes, where 90% of health care is happening after you get discharged from the hospital or after you leave your doctor's appointment.
For the complete interview, tune in to FranchiseBusinessRadio.com.
Pamela Currie has 20+ years in franchising. As a Certified Franchise Consultant, Pamela enjoys educating and helping individuals be effective in selecting a franchise. Pamela enjoys being a resource and partner on finding a franchise that aligns with one's lifestyle, budget, skill set, and personal and professional goals. Free Consultation: contact Pamela Currie at Pam@FranchiseIntellect.com.