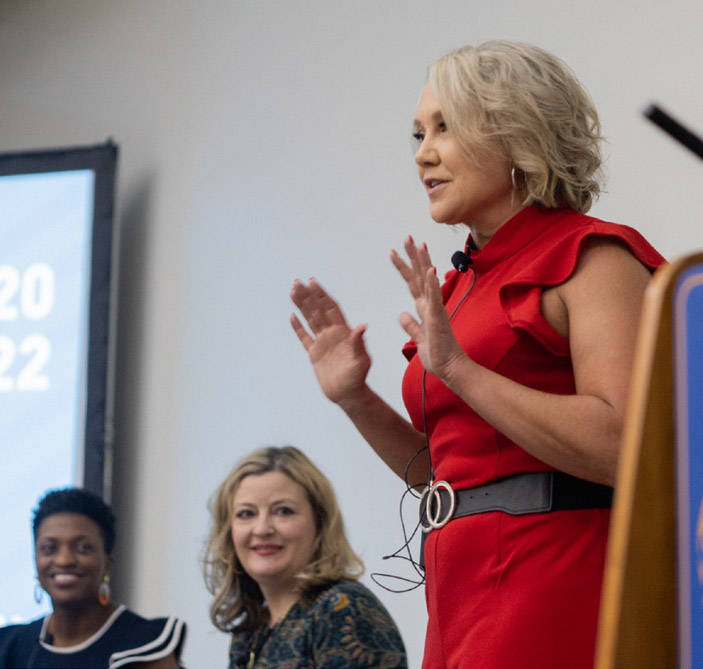 "You need to build a strong team around you" is a phrase you've probably heard frequently in the business world. By Angela Coté
"You need to build a strong team around you" is a phrase you've probably heard frequently in the business world.
Articles I read when I was first building our team often said to find the most qualified candidates, look for amazing resumes, and focus on the skills they brought to the table.
Imagine how I felt when I, instead of listening to those articles, trusted my gut and built a team based on shared values, personalities that work well together, and buy-in to our brand mission. Plot twist – it worked!
Skills and experience are of course wonderful things to look for in building your team, but what ultimately matters is attracting the right personalities, mindsets and attitudes.
Skills can be taught. Attitude cannot.
As a leader then, it's important to find strategies that attract the right mindset and attitude to your team, using storytelling, connection, and behavioral assessments.
Through sharing your story and showing up as your genuine self on social media, at networking events, and in your local community, you'll begin to attract people toward you who resonate with your personality, mission, and brand.
This means not being shy about sharing your personality and talking about your business with those around you! When you talk about why you love your brand with excitement in your eyes, it's amazing the people you find.
That's on using your personality to build a strong team. The other half is using behavioral assessment tools (Zorakle, Caliper Assessment, Enneagram, etc.) to learn more about the people you're bringing onto your team.
Learning how your team members feel appreciated, what kind of work structure works the best for them, and what motivates them are all key elements of building (and growing) a strong team!
Our teams really are what make our businesses great, and if you trust your gut, seek out great attitudes, showcase your personality and learn how to best support your awesome existing team, your business will be better for it.
Angela Coté
Angela Coté is the CEO of Angela Coté (AC) Inc. and has been in the franchise industry for 25-plus years as a franchisor, franchisee, and adviser. AC Inc. helps franchisors scale strategically and support franchisees for success through community roundtables, 1:1 advising and field coach training.