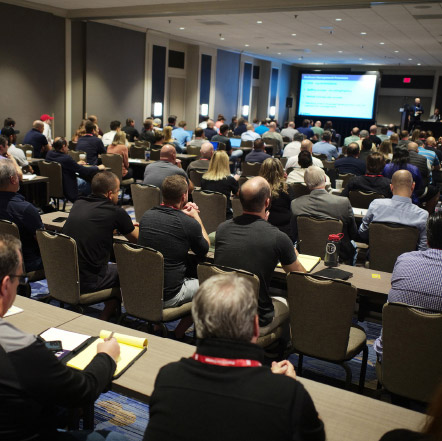 For over 25 years, HomeVestors of America has been the leader in real-estate investing across North America, most recognizable, perhaps, by the franchisor's ubiquitous tagline: "We Buy Ugly Houses®." By Tamara Rahoumi
For over 25 years, HomeVestors of America has been the leader in real-estate investing across North America, most recognizable, perhaps, by the franchisor's ubiquitous tagline: "We Buy Ugly Houses®."
Started in Dallas, Texas, in 1996 by Ken D'Angelo, the concept behind HomeVestors was to build a network of real-estate businesses that would create a fast and easy way for property owners to sell their unwanted or rundown properties. While each franchise would be owned and operated independently, they'd also be able to tap into shared resources – leads, vendors, advertising, and more – to facilitate success all around. Today, that concept has grown into a vast network of HomeVestors® franchises and 125,000 successful property investments across nearly all of the U.S.
As a HomeVestors franchisee, business owners are given thorough training at the onset – including a mix of in-person and virtual training sessions, self-paced videos and coaching calls – and access to a wealth of resources through an extensive knowledge base library. They're also assigned a development agent, a mentor with expertise in buying, rehabbing and selling homes.
Beyond that, HomeVestors helps take the guesswork out of various stages of the real-estate investment journey, by connecting franchisees with preferred lenders at the buying stage or with a seasoned ad agency to make recommendations and set up advertising across HomeVestors' 170-plus markets. As for tech, HomeVestors hooks up franchisees with a host of advanced and proprietary tools to support them through the process, including robust customer relationship management (CRM) to automate lead management and a one-of-a-kind home valuation and repair-estimate application called ValueChek®.
"It's really a proven system, which is evident in the success of home investors. The key focus is on the steady stream of leads from sellers who are motivated to sell quickly at a discount. Our sophisticated marketing efforts build the brand and make the phone ring," said Lauren Midgley, franchise growth director at HomeVestors.
The idea is that HomeVestors provides the tools and support to help set up franchisees' businesses, and they have the flexibility to select their desired exit strategy. After purchasing a property, a business owner may choose to sell it right away to another investor, fix it up and rent it out, or flip it and resell it. The options are open, and HomeVestors' training and proprietary tools help prepare the franchisees on the way to getting their desired results.
Another key factor in the rapid growth and success of HomeVestors franchises is the strong focus on collaboration. "Franchisees in the same market don't operate as competitors," said Midgley. Rather, they work together by pooling cash for shared marketing (leads are then distributed on a pro rated basis) and connect one another with contractors, creating a wide support system.
It's precisely this community element – in addition to the extensive training, resources and turnkey software and marketing solutions provided – that makes a HomeVestors franchise suitable for anyone, not just those with a background in real-estate or flipping.
"We probably have about 50% of people who come in with a real-estate background and 50% who don't," said Midgley. "It's really more about wanting to build a business in real-estate investing. You also need to be compassionate and a problem solver. We're trying to get people out of ugly situations and solve a problem for them, so you have to be willing to go into people's homes, sit at their kitchen tables and talk to them about what's going on."
Tamara Rahoumi
Contact: homevestorsfranchise.com, Lauren Midgley: lauren.midgley@homevestors.com