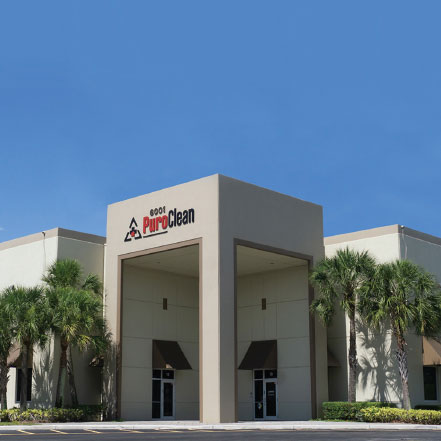 Allen Grinalds achieved academic and military distinction, but his professional success was far from over. By Cindy Charette
Allen Grinalds achieved academic and military distinction, but his professional success was far from over.
The U.S. Naval Academy graduate, who went on to receive a master's degree in military science and an MBA in logistics, enjoyed a stellar career with the U.S. Marine Corps. During his 20-year service, Grinalds worked at the Pentagon and the Marine Corps "Top Gun" school as a flight instructor. A retired lieutenant colonel, Grinalds's many honors include the Distinguished Flying Cross and a Bronze Star for his active duty service in Iraq and Afghanistan.
But his military service required many relocations and long periods of separation from his wife and six children, and when it was time to retire, Allen and Mimi Grinalds agreed it was her turn to decide where they would settle. "The military is not for the faint of heart," Grinalds said, adding that that's also true for military spouses.
Mimi chose Augusta, Georgia, for their new home, and Allen quickly embarked on his new career path. He partnered with several contracting businesses and entered the real estate industry, focusing on commercial and distressed properties that needed redevelopment while also managing a company's real estate portfolio.
He also started looking into franchise opportunities that would meet his desire to serve his new community, as well as his business goals and objectives. Namely, the franchise had to be scalable, recession-resistant, and have a structure and organization staffed with great leaders with values similar to his own.
PuroClean was a strong fit from the start. While in discussions with the executive leadership team, the deciding moment came for Grinalds when one of the company's executives shared his view that PuroClean's management style was of servant leadership, putting the needs of others before one's own. Grinalds knew he had found a great fit.
Grinalds and business partner Richard Sasnett became PuroClean franchise owners in Augusta in the spring of 2020, repairing damage from disasters such as water and fire, doing mold remediation, and offering biohazard cleaning services. PuroClean also provides its customers with reconstruction services. After an emergency is stabilized, PuroClean can repair walls, floors, and any structural damage that has occurred.
"Being able to come in and help folks in times of stress by assessing their situation, getting a plan to get them back on their feet or get their lives back, and providing reassurance that everything is going to be OK is very rewarding," Grinalds said.
There are many similarities between military service and franchise ownership, Grinalds said. Both instill the value of hard work, maintaining integrity, and managing risk while processing a great deal of information to make decisions quickly.
PuroClean executives value the traits and values that veterans bring to franchise ownership. The PuroVet program offers veterans a 25% franchise fee discount, as well as savings, discounts, and special supplier financing. Steve White, President and COO of PuroClean, is himself an Army veteran, who has a passion for improving the lives of others.
For more information about a PuroClean franchise, visit Purocleanfranchise.com.
– Cindy Charette