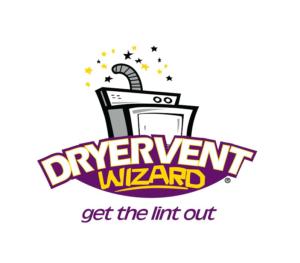 Dryer Vent Wizard is a home-based, owner-operated franchise opportunity that provides the right candidate the ability to start small and scale the business up to their ideal size. Our in-depth training provides our franchisees with the necessary education and skills to work with customers, provide outstanding service, and grow their business investment.
THE BEGINNING
David Lavalle—who was also the founder of the Mr. Handyman franchise—founded the Dryer Vent Wizard franchise system in 2004 while living in the Boston area.
Lavalle frequently encountered homeowners having issues with their dryer vent systems that required an "urgent response". These issues were a result of dryer vent lint accumulation, blockages, disrepair, or improper venting configurations—a fire hazard that is 100% preventable. Due to the frequency of these calls, Lavalle recognized the need for a dryer vent specialist. And with that, Dryer Vent Wizard was born.
Within a few short years, the concept expanded into a successful franchise that specializes in dryer fire prevention and energy savings through dryer vent cleaning, inspection, repair, replacement, alterations, and maintenance for single and multi-family residential and commercial entities.
DRYER VENT WIZARD GROWTH 
Since the franchise began in 2004, Dryer Vent Wizard has experienced consistent and steady growth every year, with our sales topping the $15 million mark in 2016. That's a lot of lint! However, when you take a moment to consider the size of the market, we have just begun to scratch the surface.
With 85% of US households owning and using a dryer, that puts the total number of dryers in the neighborhood of 100 million.  All of these dryers are producing lint, and at some point will need to have the vents cleaned to continue functioning properly.
The residential market opportunity is beyond impressive, however, our services go beyond the private home. Many businesses, such as apartment complexes, condos, and town-home communities, can quickly become multi-unit contracts. Daycare centers, beauty salons, pet groomers, gyms, and many other businesses also have dryers and have the potential for commercial contracts.
All of this adds up to a very bright future for Dryer Vent Wizard and its franchisees!
CUSTOMER EXPERIENCE 
Severely clogged dryer vents will prevent the dryer from working properly. Homeowners will call a costly appliance repairman only to find that the problem isn't the dryer… it's the vent! Repair centers refer those customers to us. After their clogged vents have been serviced by one of our franchisees, customers can potentially expect a savings of approximately $18 to $24 per month off of their energy bill. Vent cleaning has become a necessity. 
Customer service is our number one priority. Our franchisees take the time to explain what services are needed and educate the customer on why it is important to have a properly functioning dryer vent that is up to building code. Customers truly appreciate our approach and the quality service we provide. Don't believe us? Here are just a few of the thousands of customer testimonials we have received over the years: