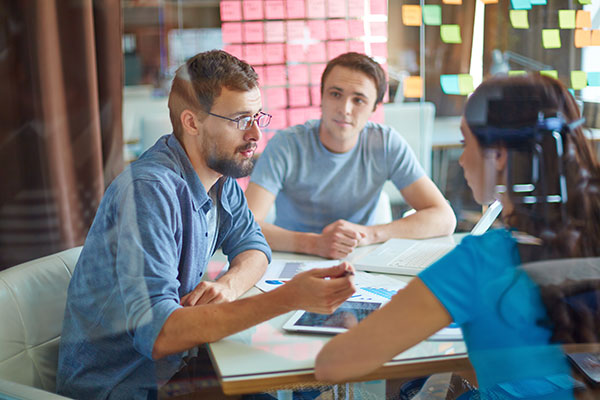 Two-Way Streets
Franchisors want to know that potential franchisees are a good fit
By Paul Segreto
Recently, a group of people inquired about a franchise opportunity with a fast-growing, emerging brand my firm had been representing for the past year. The candidates were financially qualified for several locations. We had multiple calls, including an FDD review, and on every call the group's focus was on location and getting started ASAP.
Despite their aggressive nature, we kept them on course and guided them through the process. During Discovery Day, they met the brand's founders for the first time. Here's where things went south. The five candidates kept themselves busy talking to each other. They spent their time scribbling notes, running numbers, talking about location, all amongst themselves. They made no effort to speak with the founders, ask them questions, or interact at all. They merely told the founders how they should change this or revise that—and how they'd like to do so when they opened their business.
Seeing how quickly this meeting was going off course, we tried to create interaction between the parties. The founders worked hard to engage with the candidates, asking questions, trying to determine if there was a fit. When a founder asked the group, "Why this brand? What do you like about it?" The response was cool: "We know we can make money and when we do, we'll commit to other locations."
A day later, the group had signed a letter of intent on a location, procured a cashier's check for the franchise fee, and they were ready to sign the franchise agreement that very day. The franchisors, however, weren't interested. They didn't believe these individuals would follow the processes and procedures the founders had meticulously developed and invested in for more than eight years. The founders knew their system was working quite well, as evidenced by high customer satisfaction and great unit economics including excellent profit margins. Long story short: They rejected the candidates.
This scenario isn't uncommon—in fact, it's unfolding more and more as franchisors are focusing on finding the right candidates for their franchises. Processes have evolved from applications and financial qualifications to evaluations of whether candidates are right for the franchise system and with where the system is today. Want to own a franchise? Start by working on your relationship with the franchisor.
COMMUNICATION IS KEY
A statement frequently heard is the franchise relationship is interdependent—the franchisor and the franchisee are dependent upon each other. Your success is our success, and our success is your success. Franchisors are emphasizing strong foundational components of relationships built on open, two-way communication, as opposed to the old cliché, "You're in business for yourself, but not by yourself." Many believe the franchise relationship is like a marriage, complete with a courtship before the I do's.
Candidates are known to push through the process entirely focused on whether the opportunities are right for them. They give little to no thought about the franchisor's perspective. Many believe the franchisees are the only ones making big commitments in 'buying' the franchise. They think the franchisor should be grateful, never giving thought to what that franchisor brings to the table.
Franchisors want to know that their franchisees are good fits for the brand—and for them, too. That's where my group of candidates went wrong. The founders passed on their application because they believed the values they worked so hard to build throughout the brand—the ones their franchisees instilled every day—would ultimately be missing under this group's management.
Had they tried to demonstrate that they were team players and interested in a relationship that worked both ways, the outcome could have been different. Learn from their mistake: A little genuine interest in the franchisors—along with the brand—could be the most important step toward sealing the deal.
Paul Segreto is a recognized entrepreneur, franchise and small business professional. His expertise includes startups and turnarounds, strategic planning, business and franchise development, branding, social media and digital marketing with primary focus on restaurants and service-driven businesses.
Segreto founded Franchise Today podcast in 2009 and Franchising & You podcast in 2018. He is CEO of the Franchise Foundry. Contact Segreto at Contact Segreto at paul@franchisefoundry.com.