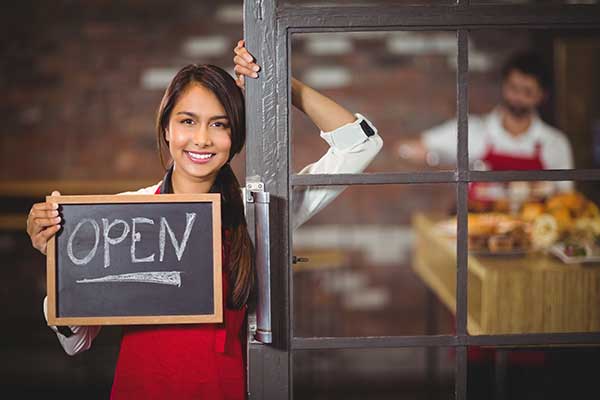 Emerging Brands versus Legacy Brands
What you need to know
By Paul Segreto
As franchising continues to strengthen, new concepts are entering the market in a variety of industries. If you're looking to buy into a franchise business, you now have more options than ever before. Along with exploring opportunities in legacy brands—those household names like McDonald's, The UPS Store, and Gold's Gym—you can also consider emerging brands, which are relatively new like Sub Zero Nitrogen Ice Cream, The Toasted Yolk Café, and Hummus & Pita Co. But why would you want to get involved with an emerging brand? After all, isn't it safer to invest in a recognized brand with a proven system as opposed to investing in something new and relatively unknown?
Legacy Brands
Typically, a legacy brand has been developed over many years—in some cases, 20 to 50 years or more. There's a relative level of success as exemplified by the shear number of locations across a region or the country. The perception of success is even greater. And you'll pay for that success—buying into a legacy brand tends to cost more than an emerging brand. But the brand name is well known from a multitude of geographic locations and a huge amount of advertising. Some legacy brands are equated to slogans or spokespersons—think KFC's Colonel Sanders. For training and support, you'll most likely find an impressive corporate office with various departments and possibly local field offices or training centers.
Obviously, this type of business is well established and offers lots of support from corporate. It may be best suited for a franchisee who has a lot of upfront capital and who wants to follow systems—not develop them—that are already in place. An entrepreneur who can afford to make a big investment can make huge rewards.
Emerging Brands
An emerging brand is one where the initial business, from which the franchise has been developed, is well known locally. The founder is also well known and may be a local hero, of sorts. Customers live in the founder's neighborhood with some knowing him or her from way back when. The brand is viewed as the antithesis of a big-chain establishment, attracting customers like magnets.
An emerging brand lets you get in on the ground floor of something—there is the possibility of a big payoff, but there is also huge risk. This brand is in its infancy; it is not well known and its mass market appeal may still remain a mystery. For an entrepreneur who wants to help shape a brand and who is willing to take on more risk for more potential reward, an emerging brand might be for you.
Paul Segreto is a recognized entrepreneur, franchise and small business professional. His expertise includes startups and turnarounds, strategic planning, business and franchise development, branding, social media and digital marketing with primary focus on restaurants and service-driven businesses.
Segreto founded Franchise Today podcast in 2009 and Franchising & You podcast in 2018. He is CEO of the Franchise Foundry. Contact Segreto at Contact Segreto at paul@franchisefoundry.com.